OUR HISTORY
"Kiniria was born in 2008 with the purpose of creating bags with minimalist lines and timeless character from honest leathers in a conscious and responsible way"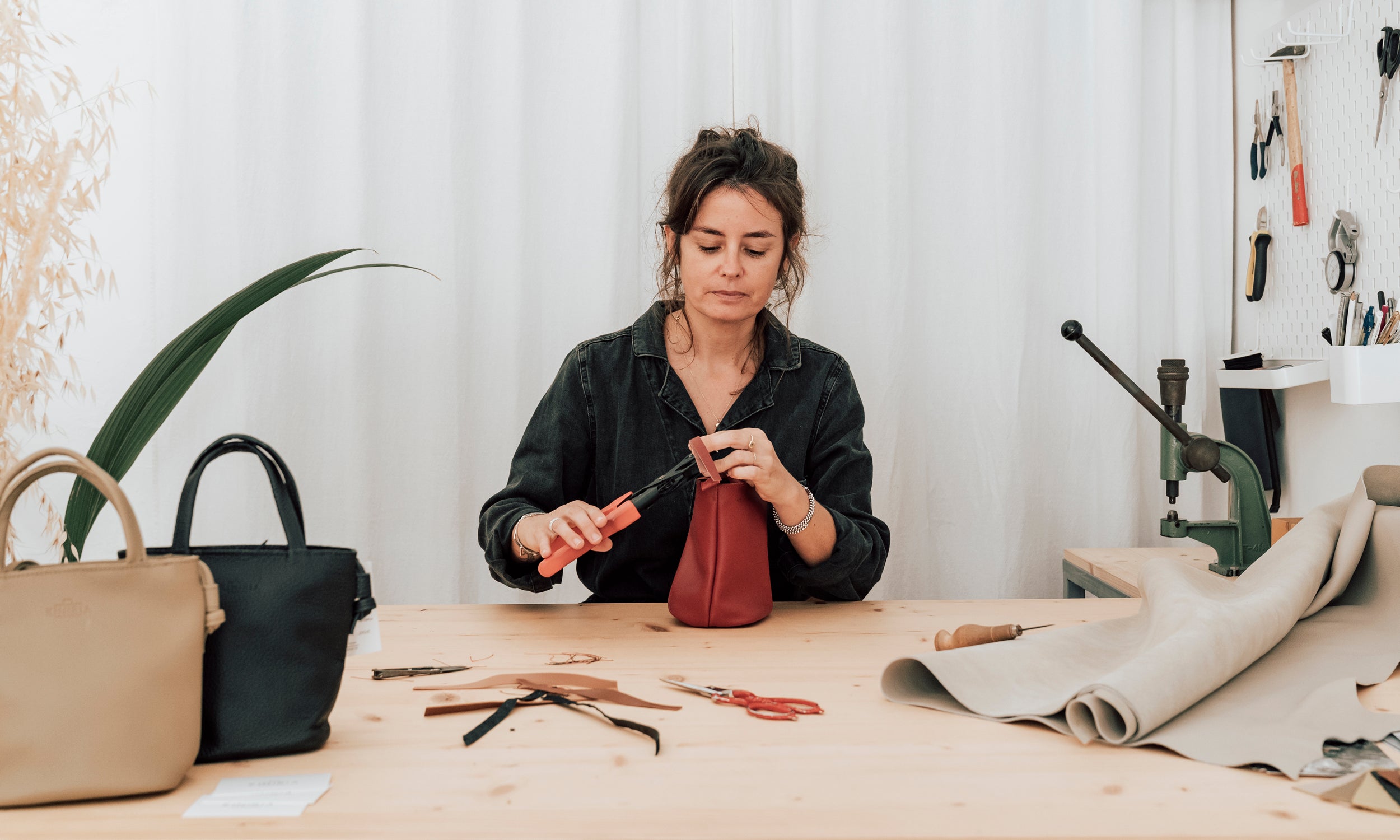 Hello!
I am Eva Amat, leather craftswoman and founder of Kiniria
I was born in Almuñécar, a town on the Mediterranean coast of Granada in 1979.
I have always felt a great passion for craftsmanship and for things made with dedication and know-how, a passion that my parents transmitted to me. This, combined with the need to express through my hands, led me in 2008 to create my own leather accessories brand called Kiniria.
In the following years I became certified as a professional craftsman in the leather craft both in Menorca and Catalonia.
Today, settled in Menorca, I have my own Shop-Workshop in the old town of Ciutadella, where I design and create part of our accessories. Another part of our pieces are made in collaboration with a workshop of local artisans.
Kiniria is a project in line with my values ​​of honesty, conscience and respect for quality craftsmanship. And with the firm belief that another way of consuming and producing is possible. We try to generate a positive impact on society and the planet, promoting conscious consumption and production and creating transparent relationships with all the people who make this project possible.
We create simple, functional bags with a timeless character. Accessories made responsibly with high quality materials and that are part of small Limited Editions.
Kiniria is my way of communicating with the world, my daily life, my way of thinking and living.
When you buy at Kiniria you contribute to promoting artisanal and local production and as a token of gratitude we give you an organic cotton bag that you can use in your daily life.