OUR PROCESS
In the last 20 years, in pursuit of productivity and making more profits, the so-called "fast fashion" has been based on creating products quickly, in large volumes, with constant renewal and at a low cost, generating unbridled consumption and a social and environmental impact on our planet.
We believe that another way of producing and consuming is necessary and possible. For this reason, we are committed to fashion based on ethics and social and environmental responsibility, valuing quality over quantity and betting on conscious consumption. A "slow fashion" with a lot of soul.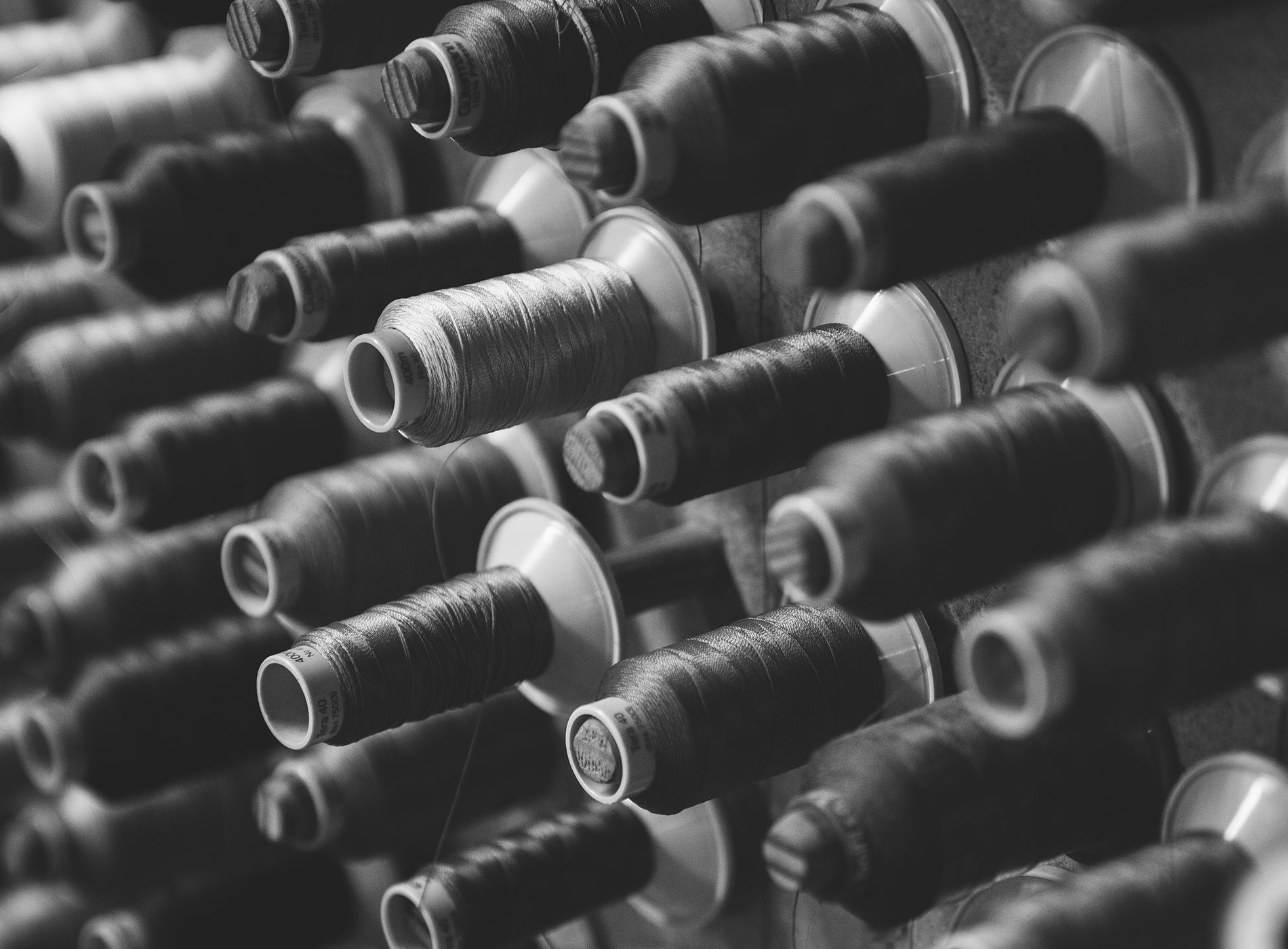 1
THE IDEA
Our goal is to create pieces responsibly with simple, functional, comfortable and timeless shapes. Made with high quality materials so that they last a lifetime. Starting from an idea, inspired by our roots and Mediterranean culture, we sketched a design and created a prototype in our Shop-Workshop in Ciutadella de Menorca. We try to make our designs efficient to make better use of materials and generate less waste, reducing the bag to the essentials.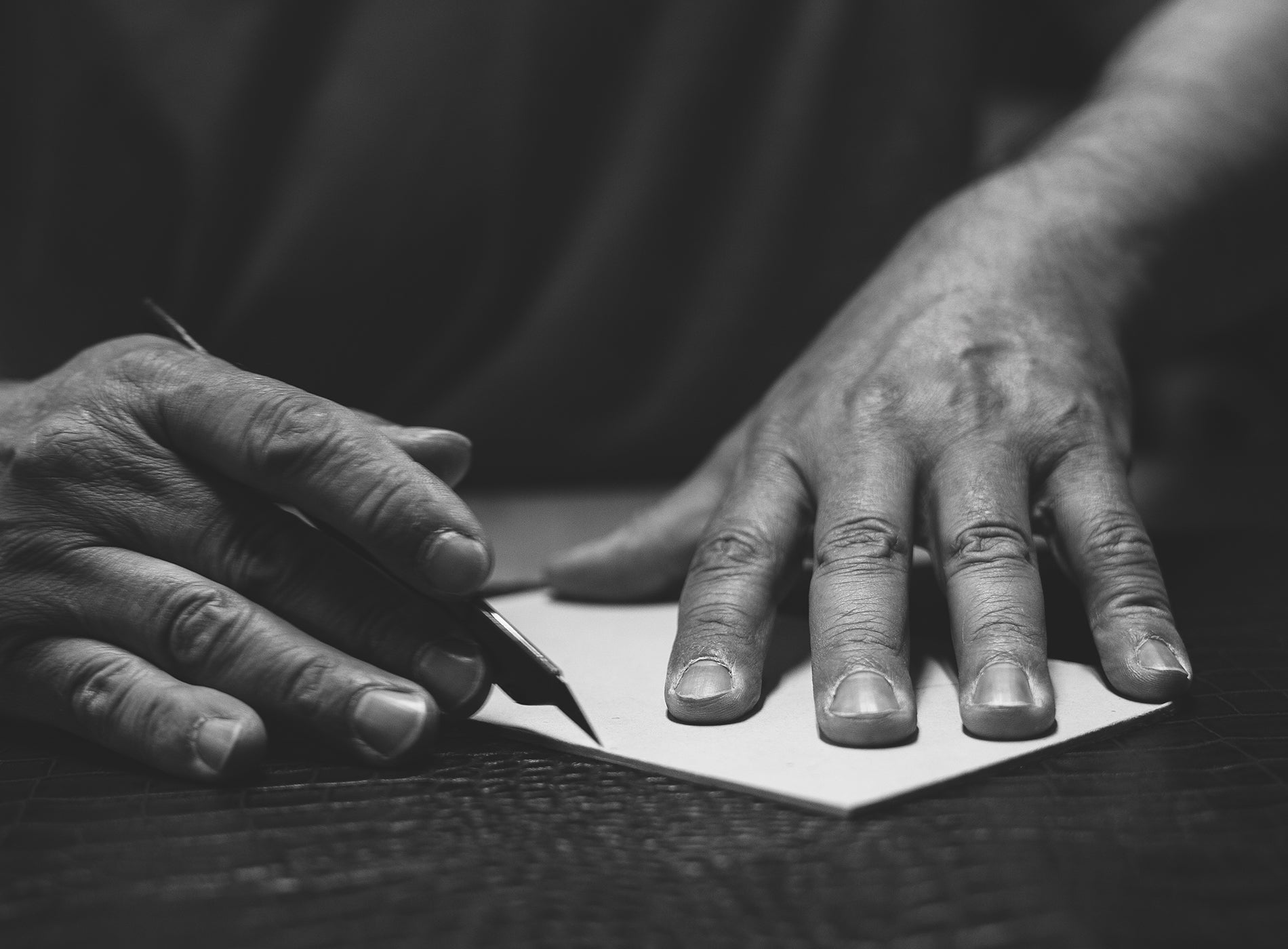 2
CHOICE OF MATERIALS
In search of raw materials we traveled to Elda and Ubrique, towns with a great tradition in leather manufacturing, where together with our suppliers we select the best materials. We rescue and use leather from surplus production of luxury brands, thus avoiding creating and demanding new raw materials from factories and giving this material a new useful life. We call it honest skin . We select the softest and lightest leathers to offer a feeling of warmth, comfort and convenience. Our suppliers belong to the Leather Working Group (environmental certification organization for the leather industry).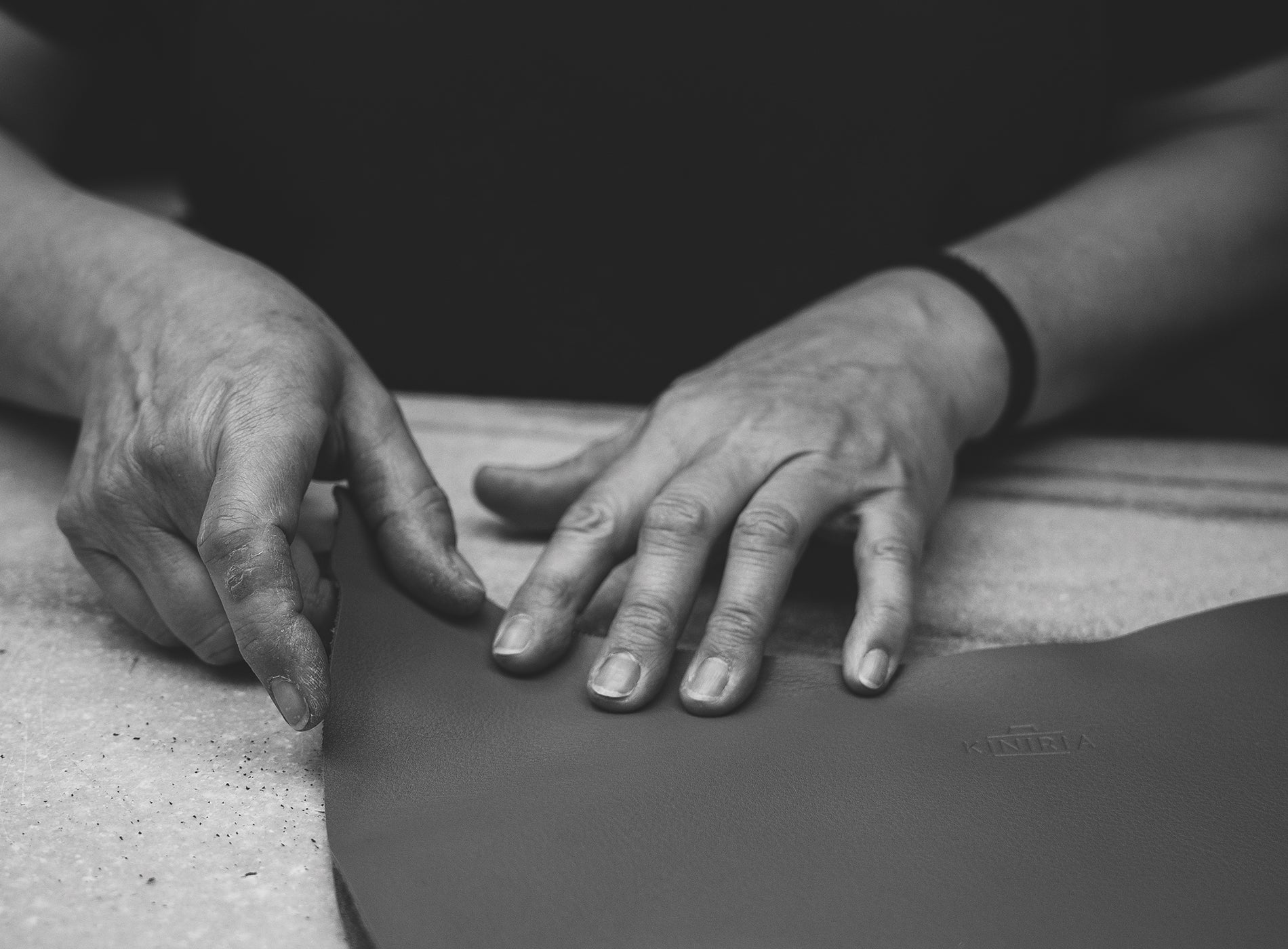 3
CONSCIOUS CONSTRUCTION
Part of the production is manufactured in our Shop-Workshop in Ciutadella de Menorca and another part is made in collaboration with local artisans who, with their wisdom and know-how, take maximum care of every detail. With leftover skins we make small accessories, generating less waste and optimizing resources. We believe in the importance of preserving crafts as an engine of local economy and culture.
When you buy at Kiniria you contribute to promoting artisanal and local production and as a token of gratitude we give you an organic cotton bag that you can use in your daily life.